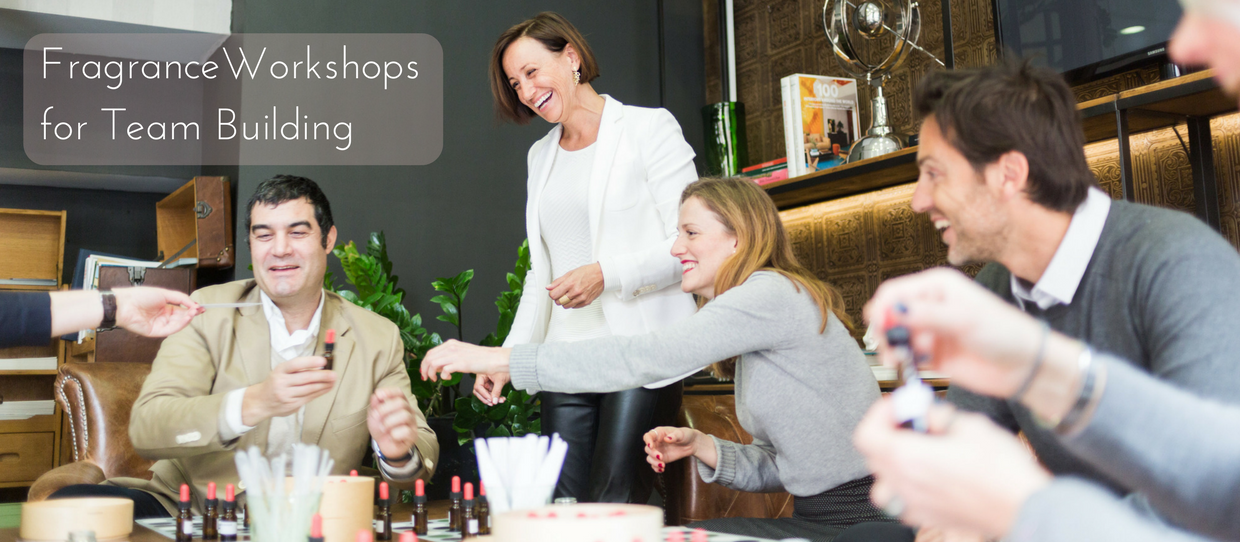 Team Building and Fragrance Making
Ever wondered what makes Chanel No. 5 such a legend?
This signature perfume workshop is a fragrance journey that explores that question and guides participants through the fascinating world of fragrances. As a fun experience that is also business savvy, this workshop is an ideal team exercise that can be customized to suit a client's needs.
Workshop format:
Look at the history of perfumery, including advertisements and concepts.
Learn how a perfumer creates a perfume.
Experience many different smells – real perfumes as well as the raw materials that a perfumer uses.
Participants create their own perfume and take their unique creation home with them.
Or, perfume creation can be done in groups as a team-building exercise. Participants work in small groups to develop a fragrance, fragrance concept and name, a concept board with photos and colors, and a short presentation.
If your company products are in a fragrance related field – such as home care, body care or food – this workshop helps the team better understand the fragrance experience of your products.
All workshops can be given in English, Spanish or Dutch.
Time can vary from a few hours to a full day, depending upon the client needs and the objective for the workshop.